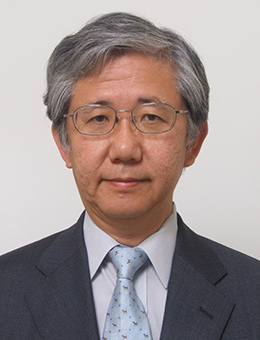 Yoshihiro Kanazawa,
Chairperson,
UNITT-Survey Public Relations Committee
The University Technology Transfer Survey (hereinafter abbreviated as "Survey") provides statistical data on technology transfer activities from universities, TLOs and national research and development corporations to the industry. UNITT has issued every year since fiscal 2007, this year will be the 12th edition.
In making the survey, we conducted a unique questionnaire survey for universities (industry-academia collaborative department), TLO and national research and development corporation, and accepted statistical data released by MEXT and METI. It covers a wide range of contents related to technology transfer activities such as the amount of research expenses accepted by the university etc, number of disclosure, filing and so on of inventions, licensing, assignment etc, indicators concerning the management of industry-university collaborating office such as personnel, income expenditure, university's venture start-up situation and information concerning products/services born from licensing activities of university/TLO.
The survey is characterized by the following points.
Questionnaire items have been set with a comparison with the AUTM Licensing Activity Survey of the Association of University Technology Managers (AUTM) in the United States.
We are comparing Japan and US about many items in the survey.
It must be statistical data for both university and TLO.
We can grasp the overall picture of technology transfer activities from university to industry. Also, it is the only document providing information on university industry-university collaboration department and TLO operation such as personnel and income expenditure.
We have conducted our own questionnaire survey for more than 10 years, and analyze making use of data accumulation.
In the questionnaire survey, we are striving to collect data that is continuous with paying attention to the time-series evaluation. We have also added and reviewed survey items corresponding to changes in circumstances surrounding university technology transfer in our country.
We utilize this accumulation of data to publish a paper that analyzes technology transfer activities in a more bird's-eye view from fiscal 2016.
Make efforts to grasp the technology transfer activity in the National Research and Development Corporation.
In consideration of the importance of national research and development corporation in the science and technology innovation policy, since the 2016 version, we have asked all institutions of national research and development corporation to investigate. For the 2017 version, we received responses from 15 corporations out of 27 corporations.
In this way, the university technology transfer survey aims to be able to provide meaningful information not only to universities involved in technology transfer activities, TLO and national research and development corporation, but also to industry people. We hope that everyone who has an interest in industry-university collaboration will use it.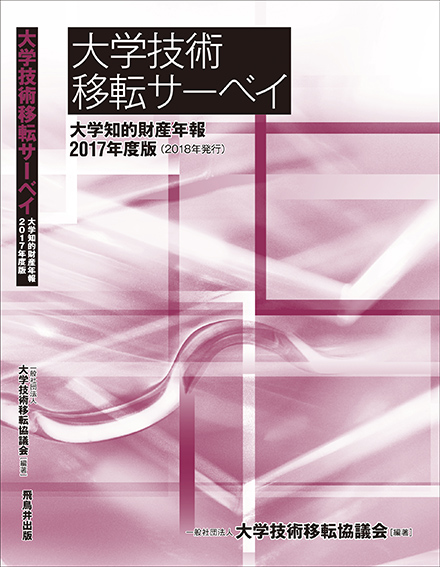 How to purchase "University Technology Transfer Survey" in Japan
* We are sorry we sell Survey only in Japan and do not ship it overseas for the time being.
The latest version is the "2017 edition of the University Intellectual Property Annual Report – University Technology Transfer Survey -" published on May 31, 2018. We have back issues from fiscal year 2007 as well. The price is 2,350 yen / shipping cost included (4,360 yen in 2 volumes), A5 version, about 250 page specifications.
Please state "Survey Purchase" in the following (2) in the subject line, along with the information in the following (3) necessary for purchase, and then please apply by e-mail or fax. Please pay through bank transfer by the deadline stated in the invoice sent together at the time of shipment of University Technology Transfer Survey. Please pay the transfer fee at the purchaser's share.
(1) Purchase application place: UNITT /University Network of Innovation and Technology Transfer
6th floor, The 2nd Akiyama Building, Toranomon, Minato-ku,Tokyo, 105-0001 Mail: contact@unitt.jp Fax: 03-5402- 1859
(2) "Survey Purchase" should be stated in the subject line of Mail or fax.
(3) Information required for purchase:
  ① Purchaser information (address, name, telephone, mail, (fax))
  ②  Information on the survey you want to purchase such as version and number of books , for e.g., Latest version (or Published in 2018), two books.
  ③ The name of the billing address of the invoice, and the destination of the invoice (if destination is different from the purchaser) Tax is included in the price 2,350 yen.